Burnham Montessori School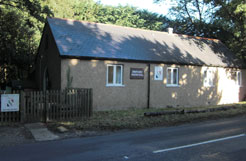 Burnham Montessori School is situated within the beautiful rural village of Littleworth Common, adjacent to Burnham Beeches in Buckinghamshire.
It is near to the towns of Beaconsfield and Burnham, whilst also conveniently placed for Amersham, High Wycombe, Maidenhead and Slough. The school caters for children aged between 2 - 5 years, and is open from Mondays to Fridays, from 08:45 - 15:45, term time only.
The school was established in 1991. We strive to provide each child with a real sense of independence and self-worth, aiding the children in all that they can achieve, whilst teaching them the importance of caring for one another.
Ofsted Report 2015

Our latest inspection report:

The manager is committed to providing high quality care and education for all children.
Children demonstrate high levels of independence.
They feel safe and secure because their care needs are well met and staff make them feel so welcome.

Download our Ofsted Report (PDF)