Creativity
(EYFS: Expressive Arts and Design)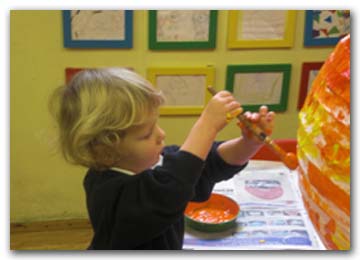 Montessori felt that it was very important for children to be allowed to express themselves freely. She was aware, however, that they were very often frustrated by the fine motor skills they needed for such things as cutting and gluing. She therefore developed many indirect activities that helped the children develop the necessary abilities.
The Montessori environment is full of opportunities to experiment with different and exciting materials. Whether involved in painting, singing, role play, playing musical instruments, dancing or cooking, children are allowed to be individuals, free to express their feelings and emotions and free to enjoy the rich worlds of movement, sound, colour and sensation.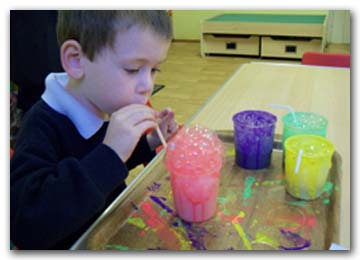 Ofsted Report 2010

Our latest inspection report:

Children are motivated and interested in a broad range of activities and are encouraged to challenge their own thinking and to develop new skills through their play.

Download our Ofsted Report (PDF)