Literacy
(EYFS: Communication & Langugage/Literacy)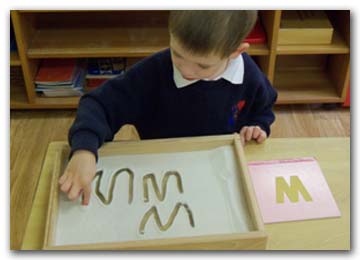 Montessori was a direct believer in indirect preparation. By this we mean that she found clever ways in which children can learn how to do things without even realising that that is what they are doing. For example, she created sets of metal insets that children use for drawing but that actually help form the fine motor skills for subsequent writing.
When the child is ready, we begin to teach the phonetic sounds of the letters; then we move onto word building and recognition, and then book reading. She found that writing comes as part of the child's natural desire to express his/her new knowledge and nearly always preceded reading. One of the most wonderful times for children and teachers is when the children share the excitement of finding that they can put their thoughts down on paper and there is a subsequent explosion into emergent writing.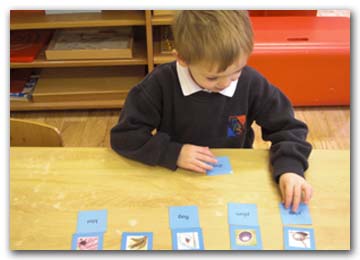 Ofsted Report 2018

Our latest inspection report:

Children are emotionally and academically well prepared for the next stage in their learning, including school.

Download our Ofsted Report (PDF)